Capsules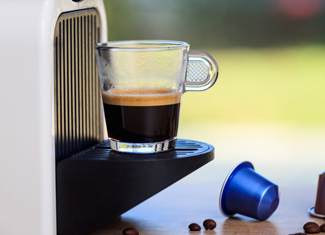 View all capsules
Which coffee do you like?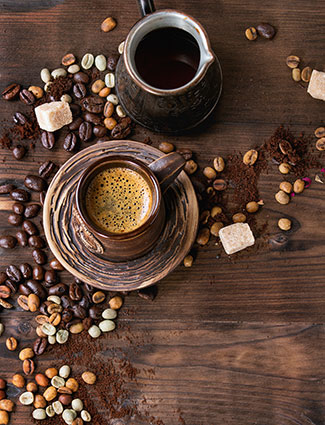 View all types of coffee
Coffee Pods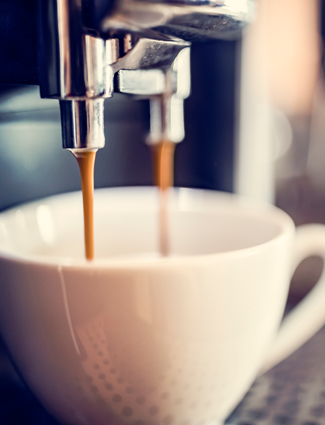 View coffee pods
Ground
Coffee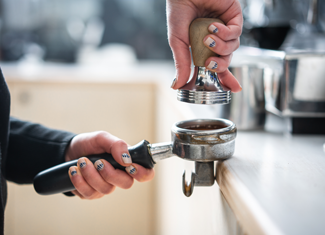 View ground coffee
Hello! Would you like a nice cup of coffee?
Nice to meet you! We are Mario & Jasmin Losada, the faces behind Coffeerista. And like you, we are true coffee lovers. Before we opened our online shop, no web shop had offered a truly wide range of coffee at wholesale prices. Since we started selling coffee in 2005, we have sent the finest quality coffee to thousands of customers in Europe.
At the moment, we offer more than 300 different kinds of coffee and we are always looking to expand. Of course we love tasting new coffee first. Our current favourite at the office is Cafeclub. We like the single pads, so we can each drink our preferred flavor. At home we favour the Lavazza beans. Mario drinks about four cups of coffee a day, while I stick to two cups. One thing's for sure, our day has to start with a delicious cup of coffee, preferably a nice, frothy cappuccino.
Our customer base keeps growing not only because we offer such a huge range of coffee but also because of the savings we can provide. Our customer service is very important to us. We strive to deliver your coffee as soon as possible, after your payment has come through. We also strive to answer all your questions or comments correctly, kindly and completely within 24 hours.
We have an excellent partnership with DHL, who arrange for your order to be delivered within 1-2 work days (to the Netherlands and Germany). And don't forget we deliver across Europe within 3-5 working days!
We are very happy more coffee lovers are discovering us online. Do we still have dreams of our own? Yes, we would love to have our own brand of coffee! Wouldn't that be something………